Some interesting things about 201610 Hongkong Mega show
It took us a long time to prepare for the 25th Mega show,however, it finally opened! Congratulations!Exhibition period:2016.10.20-23.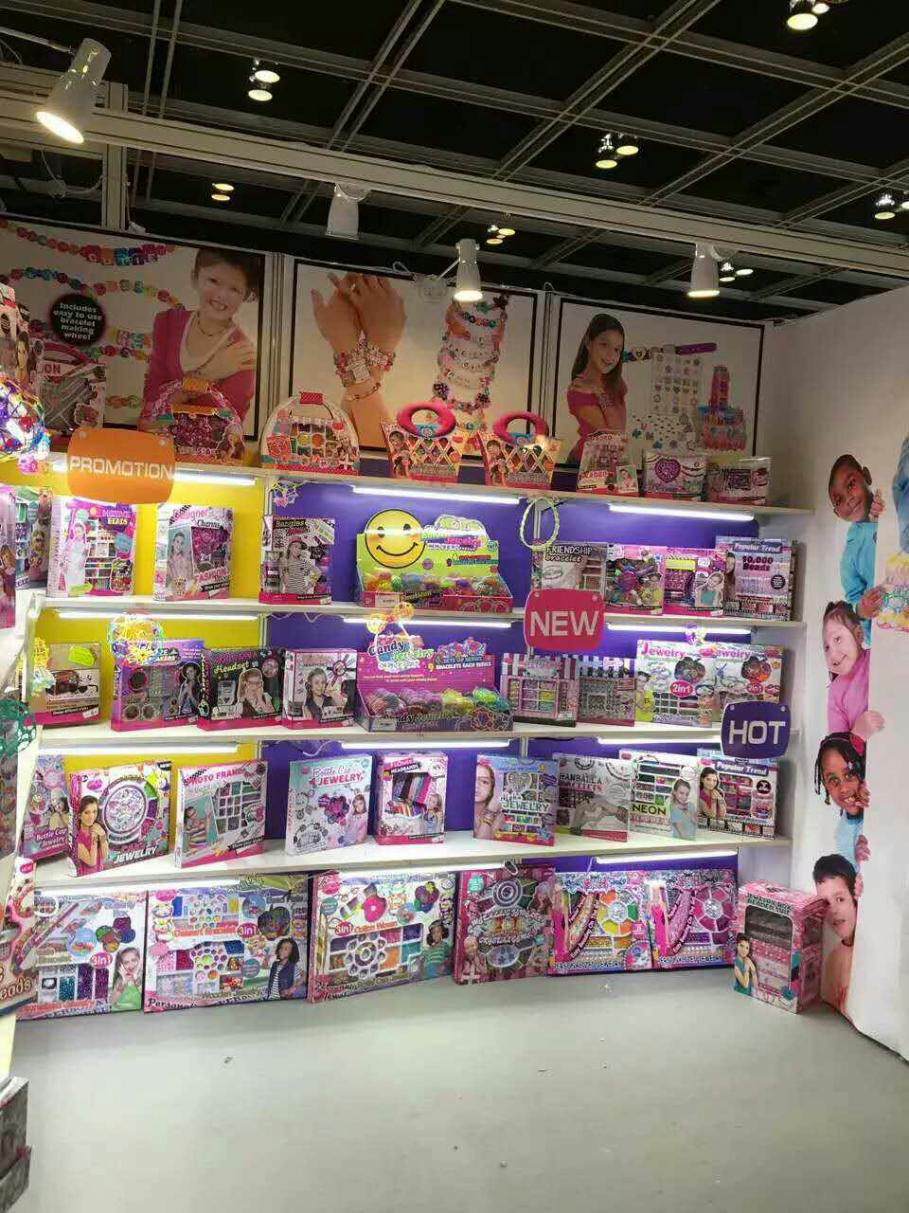 Let me show you our magic secret of success:DIY(do it yourself).In this age, highlight is the eternal theme. Fashionistas always go for uniqueness.What attracted the audience was different DIY series,different playing methods that our booth displayed this time. Do you take a sneak peek at it? As children's favorite summer game ,water guns came in all shapes and sizes. This time we prepared a big surprise for you! Does the high quality starry sky and cinematic novelty water turn you on?
We soon started off after making nervous and intensive arrangements. Although when we set out, it rained dogs and cats. Even if "Sea horse" saved its strength to start out, all our staffs were all in high spirits.
Our little companions who arrived in Hongkong all highly concentrated and rose to the occasion .We all worked for the same target.
Do you wonder how we worked? Please look at the picture.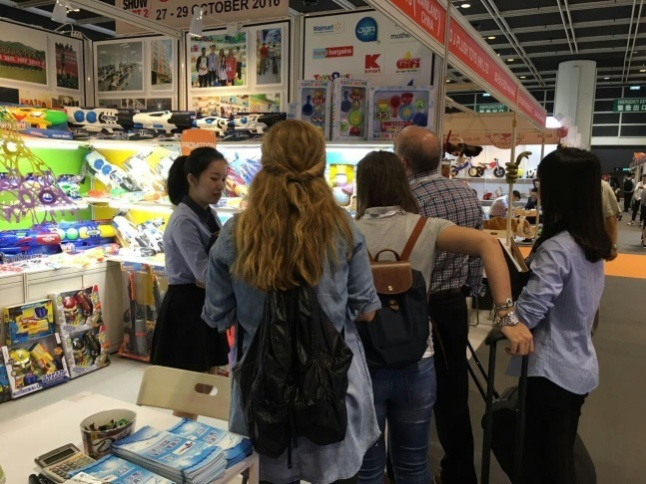 Several iron ladies furnished the booth on the first day. They can do the heavy manual labor as well as the skilled work. Awe to their effort, the booth changed from blank to elegant. To our credit, our companions all are good!
At last, except that receiving the order and collecting the business cards every day, we still inevitably reward ourselves with Hongkong good food. Do the food make you yearn? Haha , are you envious of it? Let us wish to meet in 201701 HK fair.
As onlookers , does our elaborately decorated booth appeal to you? If you missed this one, don't be pity,next time we will have 120th Canton fair. 201610cantonfair booth no.14.1D35 E06,we sincerely wait for you.