Top 1 Lijiang Old Town
Lijiang Old Town is located in southwestern yunnan province of China and it is the most one of famous historical and cultural city in China.Lijiang has a colorful local national customs and entertainment, ancient naxi music, dongba ceremony, divination and naxi torch festival culture, the ancient town bar. ijiang fully embodies the Chinese ancient urban construction achievements.In addition, food is also a feature of lijiang old town,you can taste all kinds of food.For instance,Lijiang BaBa is a naxi nationality unique flavor food,it has a long history in China.Lijiang BaBa divided into two flavor, salty and sweet.you can choose your flavor and it tastes crisp and delicious and I think you will like it.
Top2 Sanya
Sanya is located in the southern of hainan island, it is the seaside tourism city and coastal city in China. It also known as the "Oriental Hawaii",because it has the most beautiful seaside scenery over the island.Sanya is famous for beautiful scenery on the sea,yalong bay, dadonghai, and sanya bay this three bay is a major coastal resort in Sanya.There are many coconut trees around the bay. WUZHIZHOU island and west island are the paradise for diving enthusiasts.In addition, Sanya also have many human heritage beauty spot , like Nanshan Temple,Binglanggu and Yazhou city etc.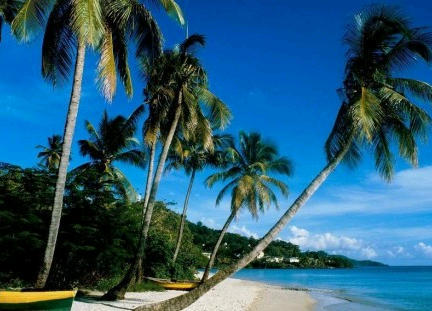 Top3 Mount Huang
Mount Huang is located in southern Anhui Province in Huangshan City. There are 72 mountains in Mt.Huang.One of the main mountain peak calls Lotus Peak at a height of 1864 meters. Strange Pine Tree,the absurd stone, the ocean of cloud and hot springs are the most representative landscapes. One of the most rewarding things was cool in summer there,as clouds often shut out the sun,hot weather never stay long,and this makes Mt. Huang an ideal summer resort.so don't forget put on more clothes.